"Hey there, We are Growby.
Growby helps businesses to connect with their customers through channels like Bulk WhatsApp Marketing & Bulk  SMS Software. It combines best-in-class SMS Marketing, WhatsApp Automation, and reporting in a single software. It provides a simple-to-use marketing automation software so that you can delight your customers with excellent service.
Here are the steps of how to send bulk WhatsApp messages through Growby software.
Step 1:
After signing up, you will see this screen, where you will be able to add Names, Mobile numbers with country codes, and other details in column1, column2, etc.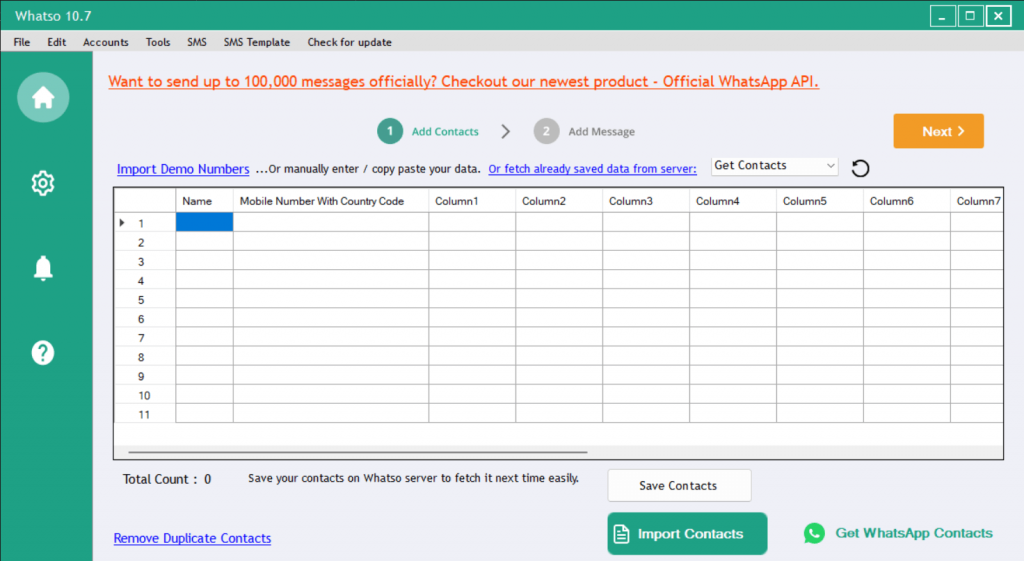 Step 2:
Here, you can either add contacts manually or import contacts from an excel file. Click on Import Contacts option to import a csv or xls, xlsx files. Column 1, Column 2..etc. fields can be used to add customizations to your messages.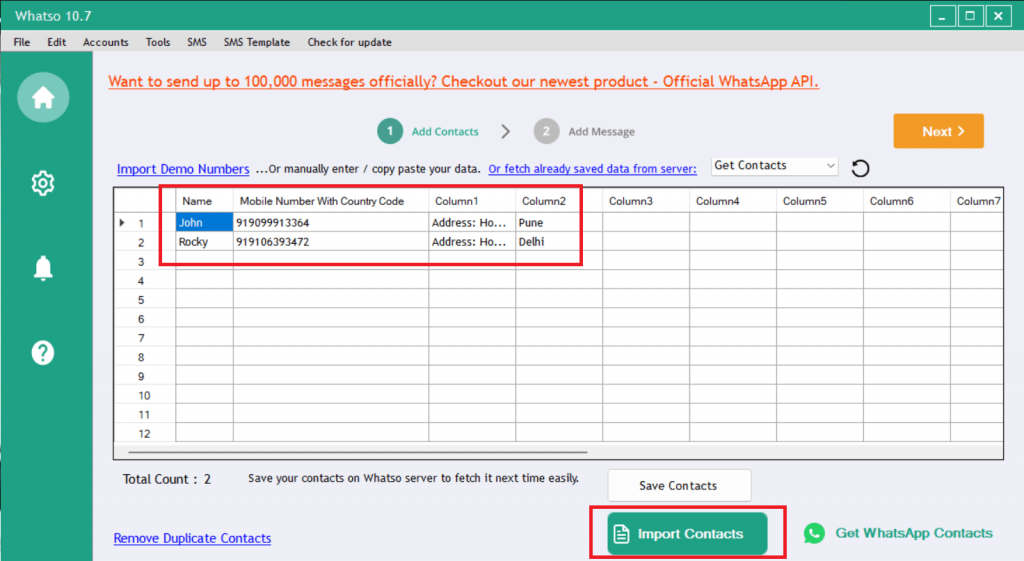 Step 3:
If you click on import contacts, below screen will appear from where you can import file. Here, download sample file link, which will show you the format in which your file should be.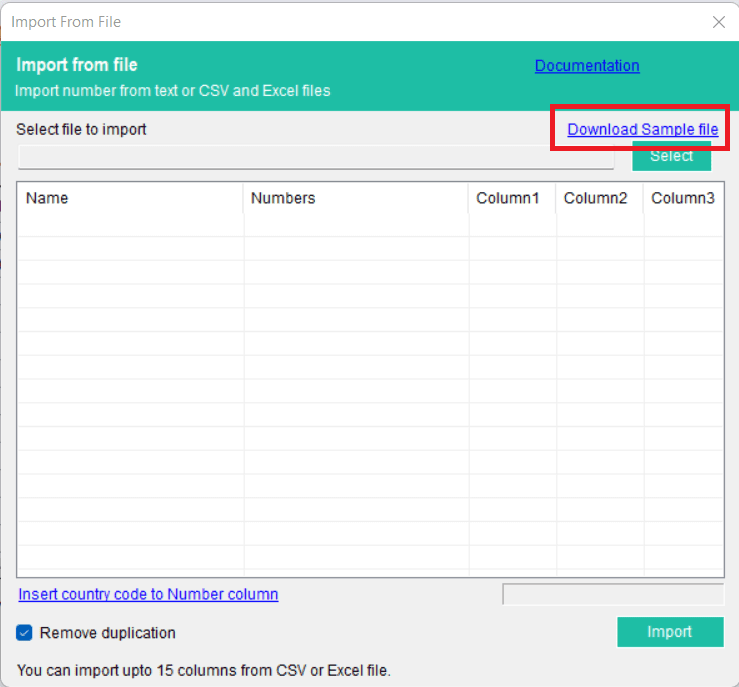 Step 4:
After knowing the file format, you can browse the file from your device by clicking select button on the screen.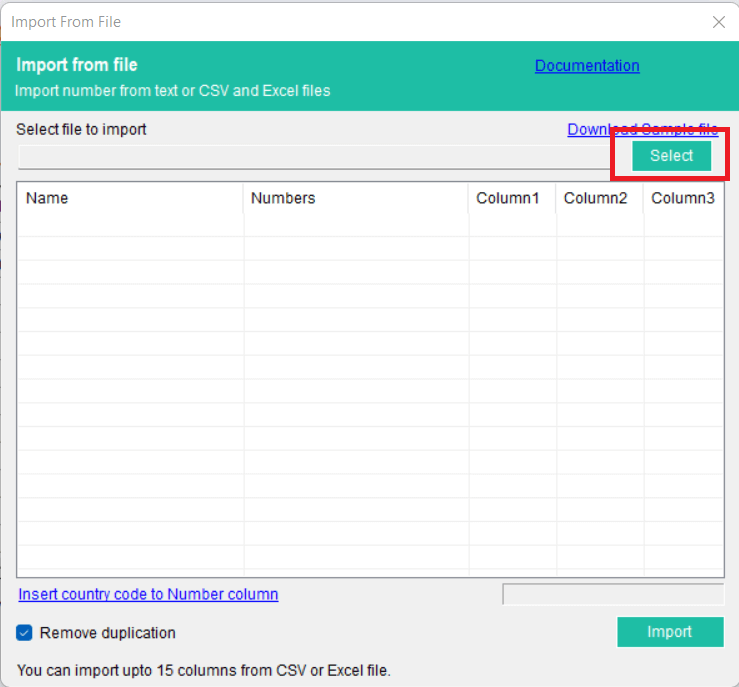 Step 5:
Once the file is being imported, click on import button as shown below.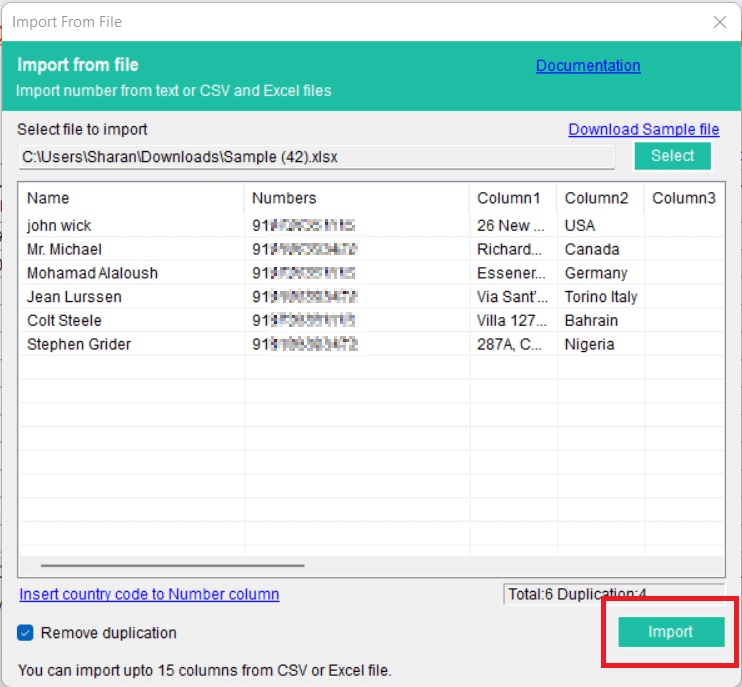 Step 6:
Now click on add message section, where you can send customized messages, videos, audios of any file format, and can send to all the contacts that you had imported.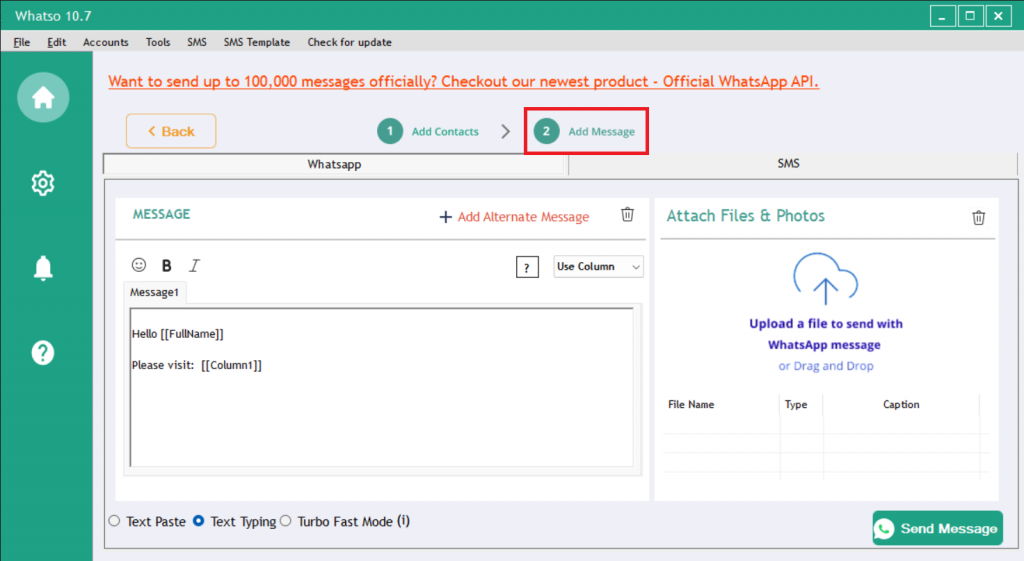 Step 7:
After you click on send message button, popup will appear whether to send now or to schedule your message. Moreover, you can also switch account and can send messages from different numbers to your customers.
Step 8:
Once all the messages has been sent successfully, report will be displayed as shown below.